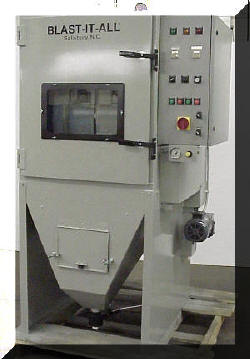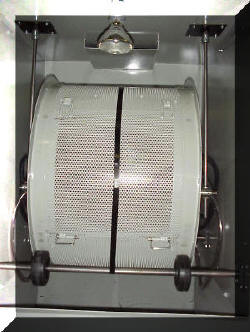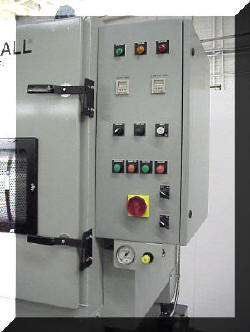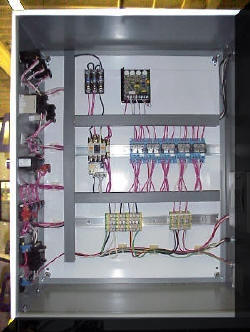 Cabinet:
Constructed of high quality 12 gauge steel.
Barrel:
Constructed of 11 gauge steel. Access to parts loading and unloading is through a removable door, held in place by cam type clamps for security.
Cabinet Door:
One, full opening, swing type mounted on heavy duty hinges.
Gun:
The BB – 2 uses two (2) stationary production style guns, suction feed. A number six air orifice and carbide nozzle is installed as standard, other sizes and types are available depending upon compressed air supply (see chart). All hoses are 5/8″ ID, lightweight, clear, flexible and abrasive resistant. Media / Air blast ration is obtained by a fixed media feed valve.
Reclaim System:
High efficiency centrifugal type, with an adjustable air wash and trash screen to trap large debris. A high performance blower is used to convey media and blasting by-products to the reclaim for separation.
Dust Collection:
A large capacity Dust Collector, Model D10 is used. This pull through dust collector has a dust bin located at the bottom of the bag holder and allows for easy removal of blasting by-products. A high static exhauster, located on the clean air side of the filters, is powered by a 1 HP electric motor and rated at 700 CFM of air flow.