Portable CO Airline Monitor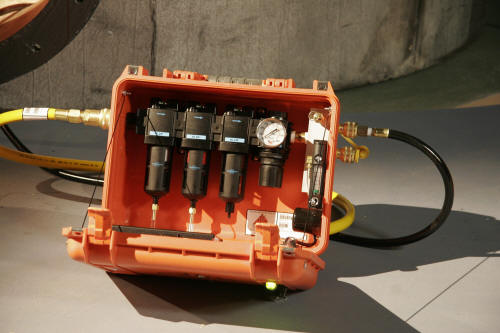 This portable airline monitor connects easily to a compressed breathing air source and monitors the air for CO content.
The audible alarm (90 dbA) will activate when the CO level exceeds 10ppm (5ppm International). External alarm and lights allow for the unit to be used in the closed position.
Specifications:
Operates on 9-volt batteries and/or 115 VAC
Connector Kit Includes 1/4˝ Hansen coupling supplied on 5ft. hose
Standard alarm jack allows for connection to remote alarm devices
Handles air pressure up to 120psi
Available in high pressure version up to 5000psi
Optional high intensity alarm
Available in approved Intrinsically safe version – 9 VDC only